TIME AND ATTENDANCE SOFTWARE FEATURES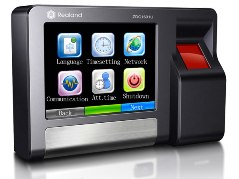 Flexible, convenient, accurate, and integration with multiple Attendance devices i.e. Barcode, Biometric, RFID, Face Reader etc Attendance will help you get workforce management into shape. Our software is designed to effectively manage many difficult scheduling issues, like remote workers, drivers, distributed teams, and more.
We simplify the complicated world of scheduling, leave requests, and reporting while helping you maintain compliance in a rapidly changing world. Here are a few features of our Time and Attendance software:
Business rule-based options.
Multi-level, user-defined business policies.
Eliminates the need for timecards with PC/mobile/biometric options and more.
Electronic timecard management.
Unlimited user-defined scheduling.
Broad selection of standard reports.
MANUFACTURING ERP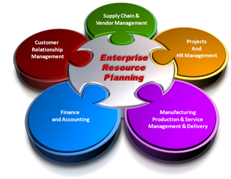 END TO END Manufacturing cycle in user friendly interface. The functionality of manufacturing software varies based on the industry focus and the production process utilized. Most ERP and manufacturing solutions are placed into the categories of process manufacturing software, discrete manufacturing software, or mixed-mode manufacturing software. These different manufacturing categories directly relate to the production environment and whether this environment can be classified as continuous process, contract manufacturing, job shop, batch processing, repair and maintenance, repetitive, or work order based.
Some key features :
END to END Operational Activity.
Financial Reporting.
Administration module.
Payroll.
Account Payable/Receivable.
Many More
SMALL FINANCIAL SOLUTION
Are you having trouble moving from manual processes to a more transparent, automated portfolio analysis? Our software solution automates processes, enables compliance with changing regulations, and prepares you with accurate data analysis that improves real-time decision-making to enhance your bottom line.
Small business accounting software is the best way to record and manage the daily sales and purchase activities of any company. Application has a full control over the invoicing and inventory system of your business. Accounting information system can generate financial reports in several forms like inventory reports, sales reports, purchasing reports, ledger reports, company expenses reports and party reports. Billing management program can calculate ...
INVENTORY SOLUTIONS
Inventory control solution that lets you track tens of thousands of parts and products in multiple warehouses. It is the best choice for small and midsize businesses because of its seamless integration with Barcode, flexible feature set, and enormous library of training and support resources.
Inventory System is designed to handle every aspect of inventory management, providing the ability to track each step in the inventory life cycle from the time you create a purchase order for your supplier to the moment you ship the product to your customer. At the same time, Inventory Control System's modular organization ensures flexibility and enables you to adapt the program to your specific needs.
Having Multiple inventory solution :
Auto Parts solution.
General Inventory.
WIP Process Inventory
FIFO, LIFO, Average Costing Method.
RETAIL POINT OF SALE (POS)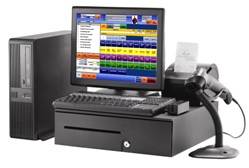 Retail store owners operate on tight margins, and have many constantly moving parts. This becomes especially difficult to manage efficiently when using manual methods. A point-of-sale system is a great tool to manage all these moving parts while helping to ensure customer satisfaction, but finding the right POS for small business is no easy feat.
POS can help businesses in a variety of ways, including managing inventory, providing customer management data, identifying opportunities and weaknesses in the store and much, much more.
EMBRIODRY MANAGMENT SOLUTION
Embroidery's Industries can utilize this embroidery management tool in a wide variety of ways which will insure that jobs are scheduled, processed, and delivered on time and with the maximum efficiency. This embroidery management software was developed with your business in mind - whether it be big or small - and can be customized to any unique needs you may have.

You may be a business owner or one of the project managers in an embroidery department, our embroidery management software will take the stress out of organizing and coordinating the activities of both you and your clients. An embroidery business can benefit greatly from embroidery management systems that offer ways to harmonize and coordinate multiple departments. To accomplish this, the embroidery management systems are integrated to allow the user to track various job control systems which may incorporate multiple program management structures.

Embroidery Management Capabilities:
Covering all Operational Activity.
Financial Reporting.
Employee Management.
Payroll.
Stiched wise Billing.
Invoicing.
HOSPITAL SOLUTION
It is a complete enterprise management solution that streamlines clinical, administrative, and financial operations of care delivery organizations, providing unprecedented opportunities for productivity, collaboration, and growth.

Whether your goal is to enhance the value of services to your patients, increase reimbursements, improve the overall efficiency of day-to-day operations, or simply stay ahead of compliance requirements,


Patient Management System.
Doctor Management System.
Drugs Management System.
Administrative Rights Management System.
Online Appointment Management System.
Patient Payment System.
Medical Services System.
Doctor Services Report System.
Pharmacy (Medicine) Management System.
Lab Test System.